Pigeon Sustainable Vision "Celebrate Babies with All"
By continuing to truly focus upon babies, we want to make the world more baby-friendly.
We aim to achieve sustainable growth as a company by reducing environmental impact and solving social issues surrounding babies and mothers
in all countries and regions where we conduct business activities.
Together with our stakeholders, we strive to create future, full of joy and freedom,
that treasures the amazing brilliance inherent in every baby, that encourages curiosity and celebrates diversity.
Actions for Babies
Hosokuchi Nipple & Bottle
Some Babies are born with a cleft lip and/or palate. They have symptoms with their mouth, palate, and maxilla, making it difficult for them to be fed directly from mothers' breasts or to use normal nursing bottles.
In Thailand, one in 700 babies with cleft lip and/or cleft palate are said to be born. So, we have designed the product called PP Bottle 120 ml with Hosokuchi Nipple to support babies who have cleft lip and/or palate. This product has a nozzle type nipple instead of normal nipple. Babies are able to drink breastmilk from our Hosokuchi nipple.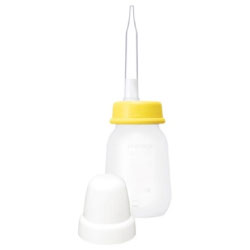 PP BOTTLE 120 ML
WITH HOSOKUCHI NIPPLE
Nursing room in company

Many female employees work at our company even after childbirth.
They often want to feed their baby with breastmilk, but cannot give it directly during working time.
Therefore, we have prepared a Nursing Room (Pumping and Storing Breastmilk) for all female employees to pump and store their breastmilk safely and cleanly.
We hope all babies grow up healthy with mother's breastmilk.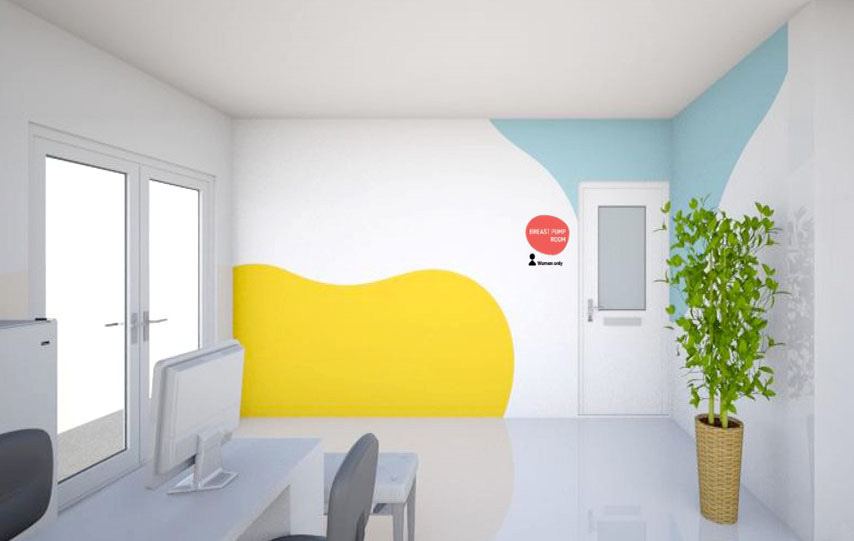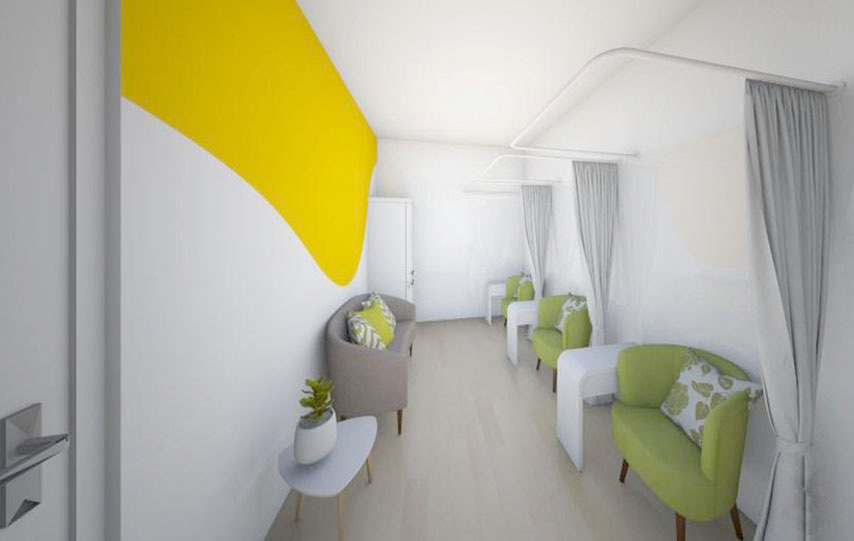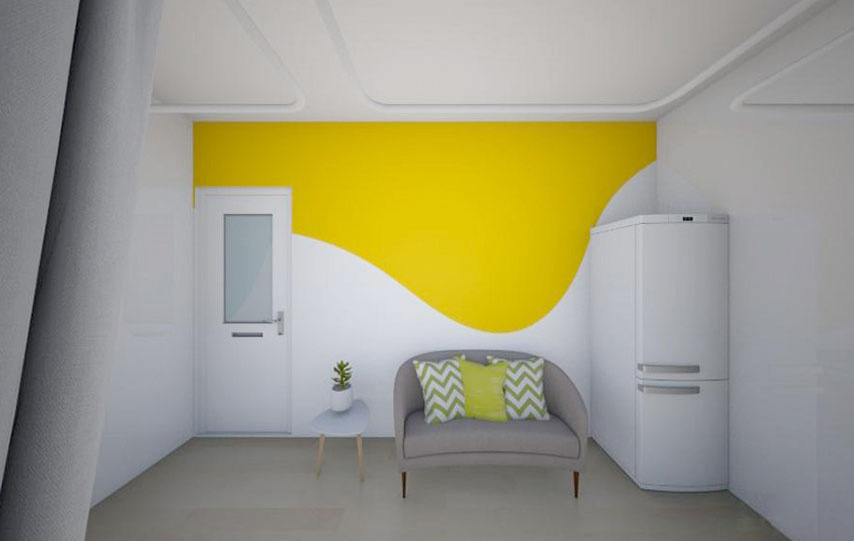 Actions for Society
CSR Safety School

We factory persons are professional to manage "Risk" against injury. For children's to grow up healthy, we launched the CSR safety school campaign in 2017. Since 2017 we have held this CSR activities on an annual basis at the School in Chonburi Province.
In 2019, we have held training on Safety and Environment to 57 students at Wat Khao Khirirom School Chonburi Province as below.
Risk assessment training
Waste separation training
Evacuation practice
Using fire extinguishers
Repair and paint student desks and chairs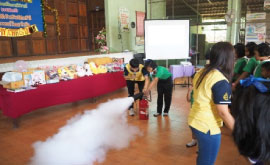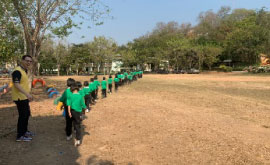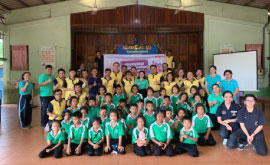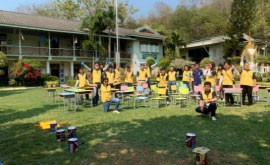 Donation

We also want children in special needs to become happy. Our support may not be so big, but even though, we continue to donate the necessary items for students or institutions in need of assistance.
In 2018, we donated our products, some money and ice cream to an orphanage.
In 2019, we did 300 employees joined of donation for the blind children for their education at Phetchaburi Province.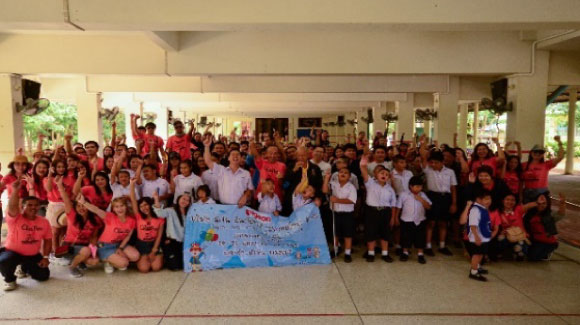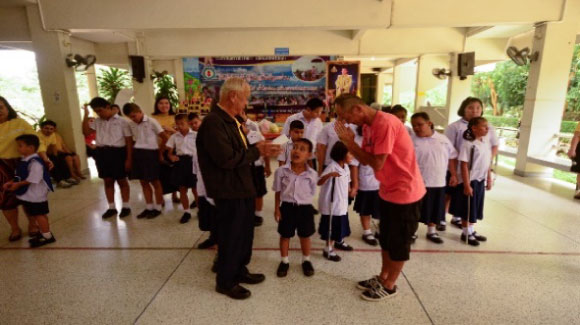 Actions for Environment
Planting Tree

Forests help prevent global warming by absorbing carbon dioxide and also help preserve biodiversity. In addition, they play a role in preventing floods. We want to make this world more baby friendly together with rich nature.
In 2019, we launched the Tree-Planting Campaign at the "Khlong Si Yud", Thailand national forest in Chachoengsao Province.
In 2020 we have continuously held our annual Tree-Planting Campaign. 30 employees joined together to this planting activity.
Over the past 2 years, we have planted around 900 seedlings on 6,400 sqm.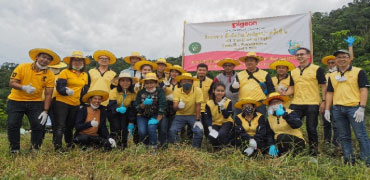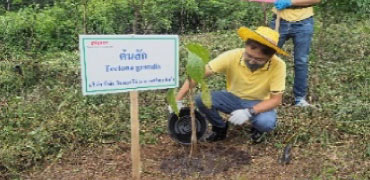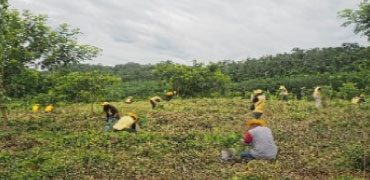 Reduce CO2

We want to make the world more baby-friendly. For babies, sustainable economic activity is necessary.
So, we joined the "Carbon Footprint for Organizations (CFO)*" project of the Industrial Sector of the Industry Council of Thailand. According to the recommendations of the Industry Council of Thailand in 2019, we have been verified and certified the GHG emission calculation results from a certify body "LLOYD'S REGISTER THAILAND" and the verification results have been certified to ISO14064-1 in 2019 and received the CFO.
The total GHG emissions of all our activities is as below;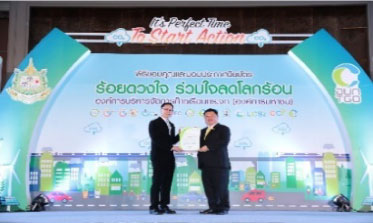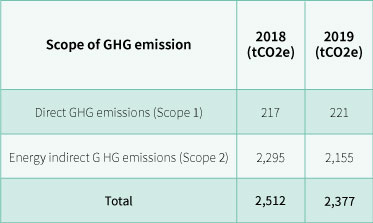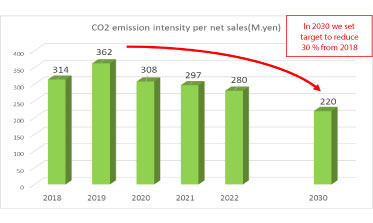 Other Actions
Happy Work Place

Thai Government recommend companies to be a happy work place for employees. PIT also follows the concept.
Happy work place activity has 9 contents as below
1. Happy Body
2. Happy Heart
3. Happy Society
4. Happy Relax
5. Happy Brain
6. Happy Soul
7. Happy Money
8. Happy Family
9. Happy Work Life
In 2020, we focused on the Happy Body and started walking-running activity for health against Covid-19 in July 2020, when Government finished night time stay home order.
We could not exercise during the period but we had to be healthy to produce our products. So, we prepared the prize (Running Shirts) and started walking - running campaign. When any employees walk-run for 50 km in total, they can get the prize.
30 people attended, and those who have a complete distance of 50 kilometers in total were 16 people out of 30.(53%)