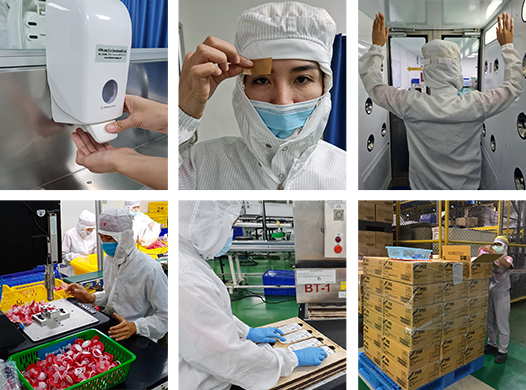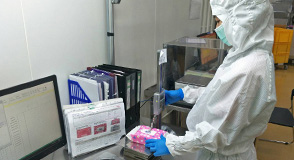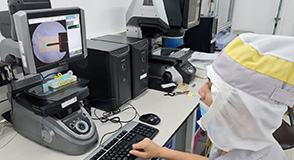 We have been producing the high quality products for babies since 1996.
Babies are very delicate and they cannot tell us the defects of products, so we have to control the safety and hygiene well. To avoid foreign particle, we wear the cleaned working clothes, and frequently wash hands. In addition, we pull out extra eyebrows and have air shower before entering the production room. To keep the safety and hygiene of the products, we conduct the incoming test for material, in line test, and products test.
We are working for baby's healthy growth everyday.