Bottles & Nipples are important products for feeding.
In case of breastmilk feeding, mothers will pump their breast milk and store it in the freezer.
When mothers feed the frozen breastmilk, they defrost it first and feed it by using Bottles & Nipples.
PIT produces Bottles & Nipples for baby's smooth drinking.
Wide Neck Bottle & Nipple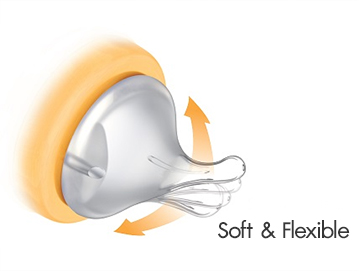 A research-based innovation designed to enable baby to replicate a natural sucking pattern learned at the breast. It caters the 3 key steps when a baby sucks.
By having a smooth transition between feeding from breasts to bottles, moms doesn't need to worry for the issue of nipple confusion.
STEP 1 : Latching On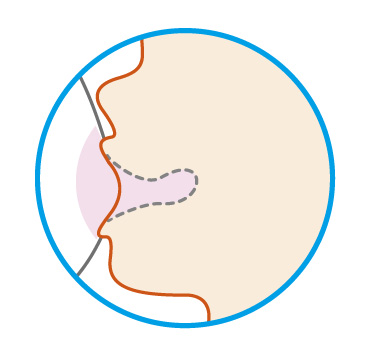 Pigeon wide neck nipple has a wide caliber and a clean areola, which is the same as the breast when the baby is sucking.
It promotes the suction cup function of the lips, can be firmly adsorbed, and makes it difficult to swallow excess air.
STEP 2 : Peristaltic Tongue Movement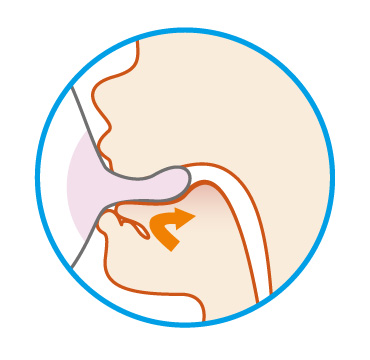 The baby draws milk by squeezing it with a wave-like movement of the tongue (a motion-like movement).
This movement is called sucking, and the nipples of "Breastfeeding Feeling ®" are soft and thick enough to make this movement possible.
STEP 3 : Swallowing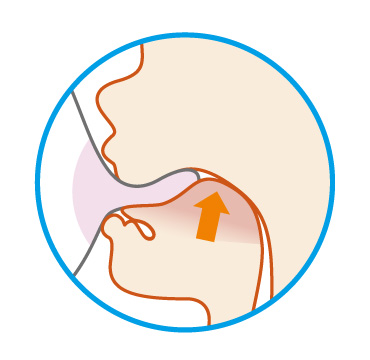 It was found that newborn babies are not good at coordinating "swallowing" and breathing, and are more likely to swell while drinking.
"Breast milk experience ®" nipple SS size is a nipple exclusively for newborn babies that has been devised so that an appropriate amount of breast milk or milk enters the mouth during the newborn period and does not cause frequent swelling.

Peristaltic Bottle & Nipple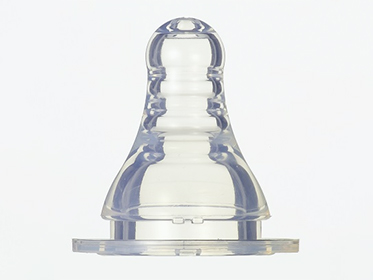 The teat section has an "accordion-like" portion that enables it to stretch in response to the peristaltic movement of the baby's tongue.
Ultra-Soft Silicone The nipple's surface is very soft, yet it does not collapse easily. Made from thick ultra-soft silicone material, the nipple has similar elasticity to that of a mother's actual breast. The dome-like shape makes a baby's mouth open naturally, supports its mouth softly and fits its lips gently.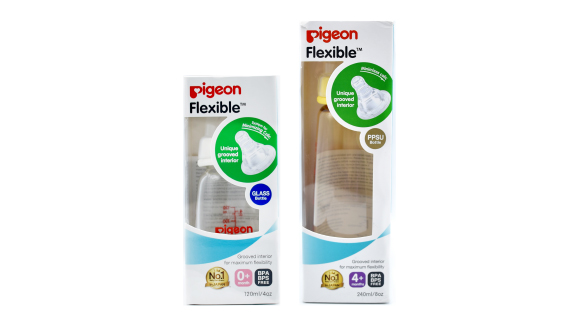 Glass Bottle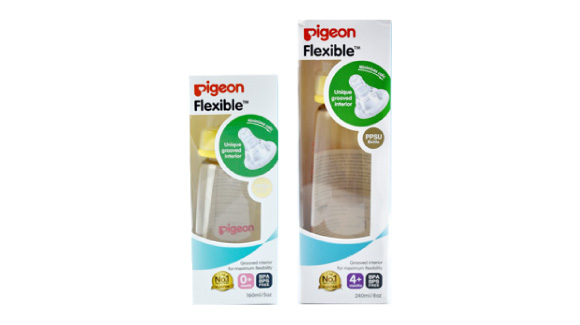 Plastic Bottle