Deciduous teeth have thinner enamel and dentin that protect nerves than permanent teeth, so they are prone to tooth decay.
Furthermore, because it is less painful than permanent teeth, it is difficult to notice and detect cavities. We should take care of baby teeth more carefully.
PIT produces Oral Care products for babies.
Tooth Paste
Baby Toothgel (100% Food Grade)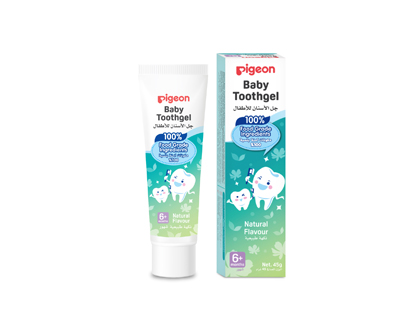 Baby Toothgel to clean baby's teeth with safe formulation.
100% food grade ingredients

No paraben, SLS

Low-foaming to see inside of the mouth well.

No flavor and grape flavor
Baby Toothgel (1,000 ppm Fluoride)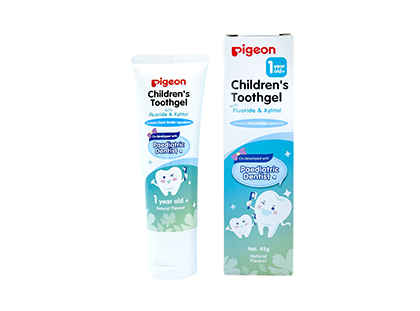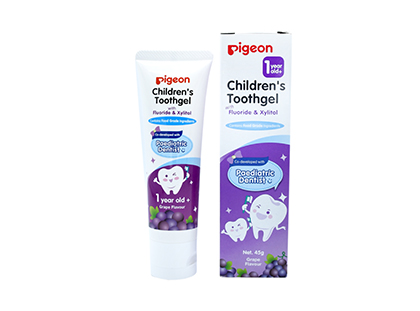 This Toothgel is co-developed with a leading pediatric dentist to clean children's teeth and gums as well as prevent tooth decay.
The unique formula provides a dual function by providing strong decay resistance on the outer surface and helps strengthen tooth enamel. Suitable for 1 year and above.
Contains 1,000ppm fluoride, which helps strengthen tooth enamel and prevent cavities.

Contains food grade ingredients.

No paraben

No SLS

Low-foaming to see inside of the mouth well.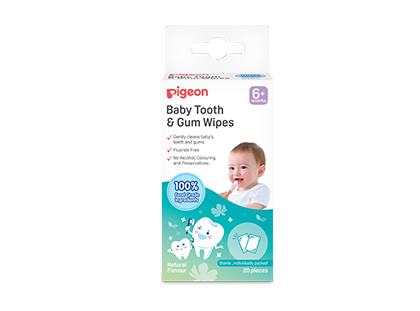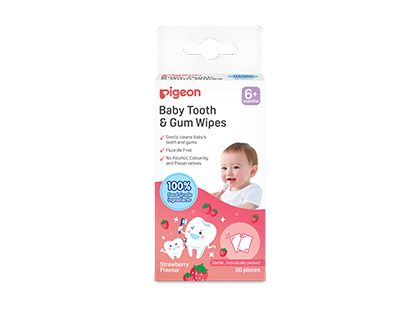 To clean the teeth of baby with wipe.
Ensures oral hygiene at baby's early stages.

Convenient way of cleaning while baby is asleep.

Extremely hygienic with sterilized individual sachets.

Free from alcohol, coloring and artificial fragrance.

No preservatives

100% food grade ingredients
Tooth Brush
To avoid the baby's tooth decay, we have to keep tooth clean by brushing.
PIT prepares the 3 kinds of teeth brushes (step1, step2, step3) for babies to get into the habit of brushing.
They can start brushing training from 6 months with our brushes.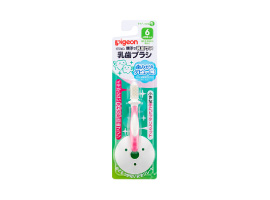 For brushing debut. This is the first toothbrush to get used to the feeling of a toothbrush from about 6 months when the teeth start to grow.
To practice holding toothbrush properly and inserting toothbrush into mouth.

Soft bristles to help clean baby's tooth & gums gently.

Soft textured grip so that it is easy for babies to hold.

Attachable safety shield to prevent choking.

BPA-free

6 - 8 months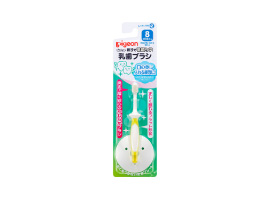 For practicing brushing. From about 8 months after the front teeth start to align, baby will naturally can be used to the feeling of brushing.
Training to move toothbrush to brush teeth and gums.

Soft bristles that is shaped like an actual toothbrush.

Slightly longer handle that fits perfectly for 8-12 months babies.

Attachable safety shield to prevent choking.

BPA-free

8-12 months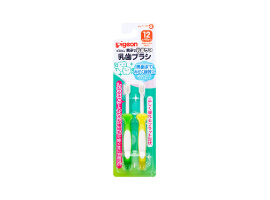 Babies can practice cleaning baby tooth by yourself from around 12 months when molars grow.
Practice brushing the molar teeth properly.

Made from fine nylon bristles that is much softer than an adult's tootbrush.

Broaden handle-end that serves to indicate how deep the toothbrush is inserted.

Flat handle prevents rolling of toothbrush in baby's hands.

BPA-free

12-18 months